Golden Sunset Ashleigh Burwood Fragrance Oil Lamp
Product code:
A2-P198-19TF
Premium Fragrance Small Lamp- Golden Sunset
Premium Fragrance Lamp Small - Golden Sunset
Material: Glass Mosaic
Colour/s: Amber, Gold, Lilac
A preciously gilded lamp, made from all shades of glittering
gold mosaic pieces and finished with a glossy gold fret work cap.
This lamp sparkles so splendidly it's as if the sun is always shining.
Size (approx):
H: 11cm W: 8cm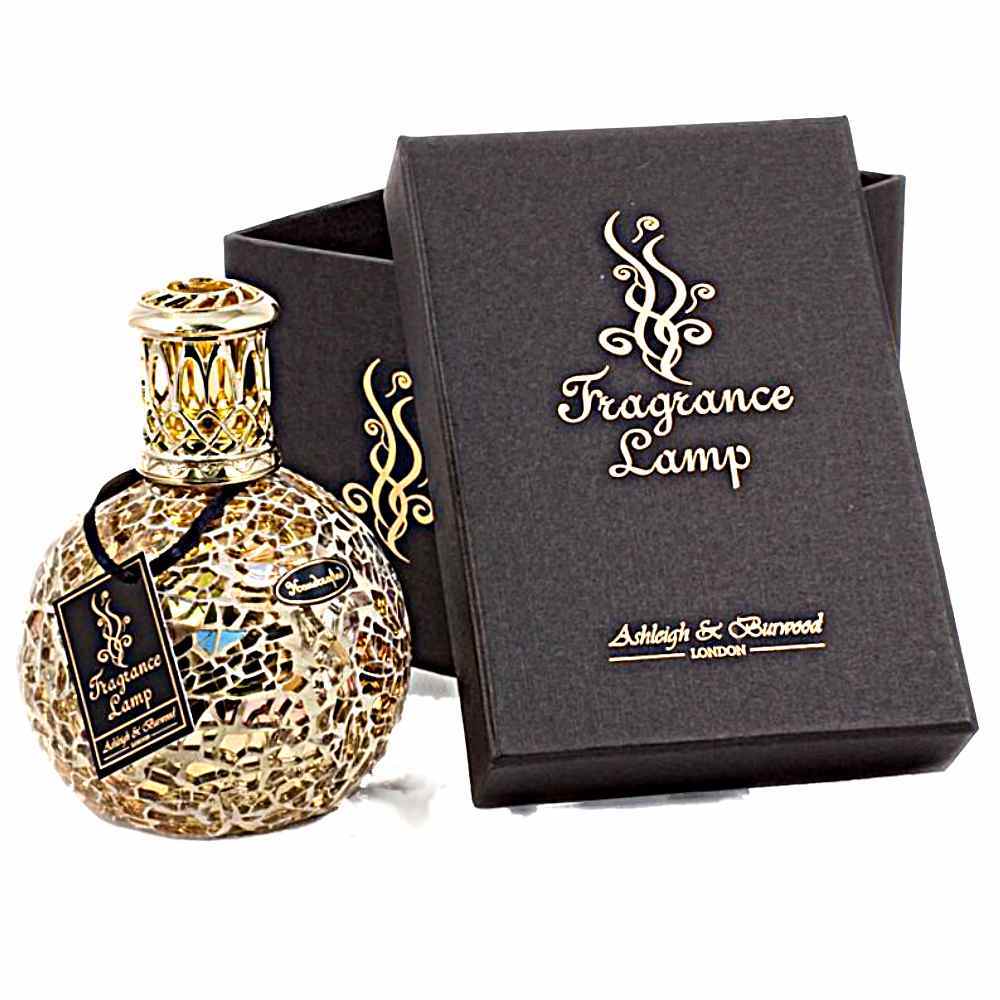 Reviews
Write a review and let shoppers know what you think of this product.
| | |
| --- | --- |
| Brand | Ashleigh & Burwood |
| Code | A2-P198-19TF |
| Condition | New |
| Weight | 0.5kg |
| MPN | Golden Sunset Fragrance Oil Lamp |
| GTIN | 5033271015416 |